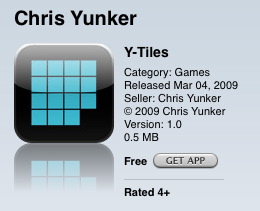 I'm not very patient with games. Which is probably why I'm not very good.
My brother has concocted a tile puzzle game for the iPhone, shown below, that I still haven't figured out — even at the easiest setting.
Maybe you'll have better luck than I've had. The good news is that Chris has made it available for free here.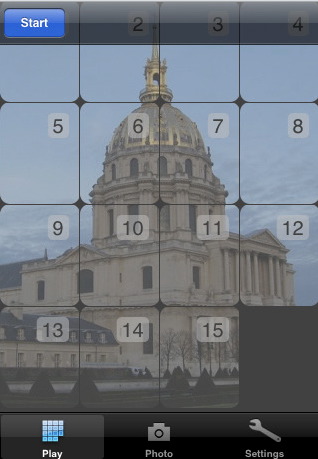 What I really like about the app is that you can use your own photos. I thought that my pics would be easier to unscramble than the default pics.
They weren't.
For anyone out there looking for a great developer — proficient on both the iPhone and the PC — you can contact Chris at  chris@chrisyunker.com.