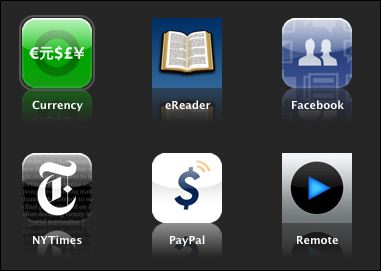 So after a slow start upgrading to the iPhone 2.0 OS on Friday, I've since had a chance to review a number of the apps and have been very impressed so far (though a few did cause the iPhone to crash).
As I reviewed the Apps in the iTunes store I began to notice that they were available only in English. Here is a screen grab from the AOL IM app: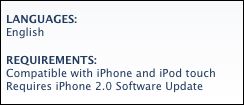 Just to be sure about this, I also visited iTunes Spain and looked up the same AOL IM App. And as you see here, it is available only in English: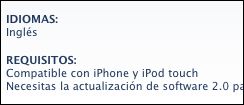 As far as I can tell, the only iPhone App currently available in a language other than English is Apple's own Remote App, available in these languages:

I know it's early yet. But keep in mind that the iPhone launched globally on Friday, which means there are a lot of markets that have a localized iPhone but only one fully localized iPhone App to use on them.
This means there is a HUGE opportunity for the software localization vendors of the world to help these software developers take these apps global. Apple says it sold one million iPhones over the past three days — and 10 million apps.
Here are some of the companies that currently offer non-localized apps: eBay, MySpace, Bloomberg, Travelocity, MLB.com, Oracle, and Salesforce.com.
If you spot any iPhone Apps that have been localized outside of English, please let me know. This will be very interesting to follow…
UPDATE: Adam Houser just alerted me to  Anime Match by Jirbo, shown here: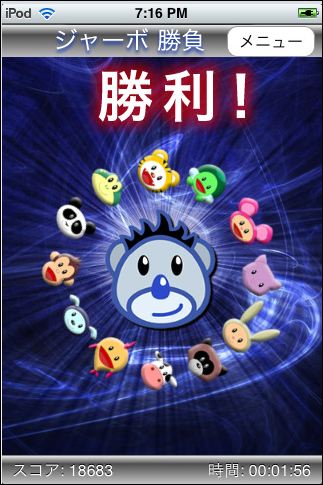 This app is available in Japanese. It's a catchy little game actually — and free!