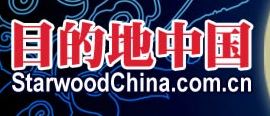 Starwood Hotels has announced that it has launched Chinese-language Web sites for all of its hotel brands — from Westin to Sheraton to St. Regis.
The hotel chain had previously offered varying levels of Chinese support across its hotel brands but has definitely made a big step forward. The room-booking engine is in Chinese as are customer support tools.
China is Starwood's fastest-growing market and only getting bigger. The company manages 40 hotels in China with an additional 40 under development. According to their press release, "In 2006, the market size for hotel bookings in China reached US$121 million and around 40% of this revenue was contributed by five-star hotels. By 2010, the market size for hotel online booking will hit US$347 million."
Starwood was ranked the best global hotel Web site in our 2007 Web Globalization Report Card and thanks to efforts such as this appears poised to do well in the 2008 report.