According to Reuters, China is doing its part to help the world learn to speak its language.
It just launched the Chinese-instruction Web site: Linese.com.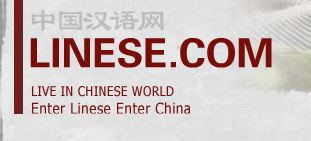 It's somewhat ironic that the site comes across as poorly translated; bridging the English-Chinese gap, in either direction, is no easy task.
I've talked to a number of people lately who tell that they or their children (or both) are now learning Chinese. Reuters puts the estimate at 30 million students globally.
When I was in college, learning Japanese was all the rage. Now it is Chinese. Something tells me that this particular language, as far as the US is concerned, is much more than a passing fad.