They're young, they're affluent, and they want American goods.
Meet the Chuppiers: young, urban, Chinese consumers.
UPR commissioned a survey of selected Chuppies (1,140 Chinese consumers between the ages of 20 and 59 in six cities) and found opportunities for American companies abroad. Here are some highlights…
53 percent of all respondents would like to see a broader selection of U.S. products, such as shampoo, shower gel and dental care products.
53 percent of those polled want a broader selection of American electronics. The most likely purchases this year are digital cameras, laptop computers and video/digital recording devices.
52 percent said they want more American fashion, especially athletic shoes, sandals, t-shirts with American logos, sportswear and blue jeans.
And it goes without saying that a localized Web site is critical for reaching these Chuppies. Consider Dove (a Unilver product) and Olay (a P&G product)…
Olay has a Chinese Web site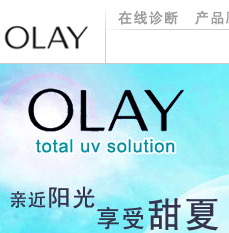 Dove does not (yet)