A heated battle is brewing between computer makers Lenovo and Dell in China. And The Wall Street Journal has a very good article on the many issues involved.
While Lenovo is looking to expand outside of China (hence the IBM acquisition), so is Dell, attacking Lenovo in its home market. And the fact that the Chinese are getting more and more comfortable ordering online is playing nicely into Dell's business model. According to the article…
Just two years ago, Dell Inc. rejected a plan to sell computers online in China. The personal-computer giant worried that most Chinese consumers didn't use credit cards and were too poor to become big Web shoppers. But last year, Dell executives in China showed their bosses a startling statistic: More than 90 million people in the country's coastal cities have access to the Internet at home or work. "We're missing a great opportunity," William J. Amelio, Dell's top executive in Asia, recalls thinking.
This trend has to be good news for eBay as well, which is also betting big on China. But I wouldn't write off Lenovo just yet. China is Lenovo's home market and Dell is still learning how to market to the locals…
After entering China in 1998, Dell encountered trouble with the term "direct sales." It translates into a Chinese phrase — zhi xiao — that's most often used to describe illegal pyramid marketing schemes. To counter the confusion, the company blitzed customers with colorful brochures that depicted its sales and manufacturing processes. And its sales representatives adopted a new Chinese phrase — zhi xian ding gou — that means "direct orders."
The Dell China Web site could also benefit from the use of local models. As you can see here, the China and US Web sites make use of the same stock photo.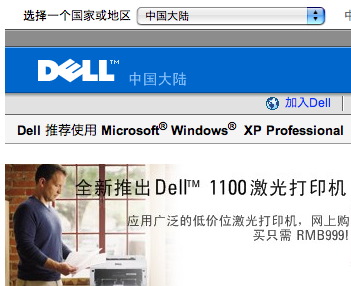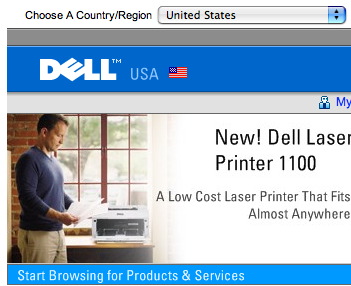 Still, Lenovo had better not take its eyes off its home market. Dell is in China to stay and it will only get more and more local over time…