At the eBay analyst briefing today, the company announced that it was investing $100 million in growing its business in China, a market Meg Whitman said will define global success over the next ten years. In other words, if you can't make it in China, you can't make it anywhere.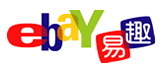 She's exactly right and this is one bet that will pay off huge for eBay. The company also believes that the UK will be "the next Germany," meaning that UK could equal the success of the German site, currently the largest non-US eBay Web site. The company also is investing in Italy and France, the rising stars in eBay Europe.
My only concern is that the company is overlooking emerging markets in Eastern Europe and Latin America and will suffer down the road from local upstarts. I also am not convinced that eBay is doing the best job in regards to global navigation.
I'll have a full global analysis of eBay in the February issue of Global By Design.