For anyone who says that globalization is a one-sided game in which American is always the winner, I submit Kola Real.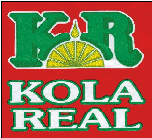 Kola Real, known formally as Industrias Ananos, is giving Coca-Cola a run for its money south of the U.S. border. Based out of Peru, Kola Real has succeed by creating a product a lot like Coca-Cola, but cheaper.
According to an article in the Wall Street Journal, Kola Real is doing pretty well outside of Peru too. It now has 4% of the Mexican cola market – the number one market for Coca-Cola. And it is only just getting started.
Here's an excerpt:
Coke and Pepsi once vied primarily with each other. Today both are fending off down-market alternatives — either so-called B-brands such as Kola Real or private-label drinks sold by Wal-Mart and other big retail chains. These cheaper rivals can cut into Coke and Pepsi's profits and make it harder for them to raise prices to offset slowing sales.

The trend goes beyond Latin America. Big retailers in Germany, Great Britain and other European markets are selling more private-label cola, and B-brands are aggressive in Poland and Hungary.

One big reason: the switch to plastic. In the 1990s, plastic bottles largely replaced glass, offering a cheaper alternative that lowered newcomers' cost of entry in the soft-drink industry. Plastic also allowed larger bottles that could be sold cheaply in supermarkets. Supermarkets provide an important outlet for new competitors because Coke and Pepsi often dominate smaller stores.

Kola Real's strategy is simple: offer big sizes at low prices. In a Carrefour supermarket in Mexico City, a large display of Big Cola beckons shoppers with a price of about 75 cents for a 2.6-liter bottle. Nearby, bottles of Coke go for about $1.30 for a slightly smaller 2.5-liter bottle. On a recent day, housewife Lourdes Avila put four of the Big Cola bottles in her cart and said: "For that price, I'll try it."
In a few years we will see many more Kola-Reals take root and succeed against the major multinationals. Perhaps it is human nature (supporting a local company and an underdog) that helps fuel the success of these start-ups. And perhaps it's just common sense to go with the cheaper brand of cola. Most likely it is a little of both.