The 'enterprise technology' category of the 2022 Web Globalization Report Card includes a diverse mix of enterprise software and hardware companies, as well as a few companies devoted to logistics and delivery, such as DHL and FedEX. Here are the companies benchmarked in this year's report:
Autodesk
Cisco Systems
DHL
FedEx
HP Enterprise
Huawei
IBM
Intel
Oracle
Pitney Bowes
SAP
UPS
Xerox
This is the first year to see a logistics company, DHL, emerge in the number one spot. Previous leaders of this category include Cisco Systems and Intel.
DHL leads the category with support for 44 languages DHL also launched an improved web design that is more globally consistent than its previous iteration. Its global gateway has also made good progress over the past two years. As seen below, the mobile design includes a global gateway within the header employing the perfect globe icon. Few mobile websites are as globally user friendly enough to include a global gateway in the header. Seen below are the home pages for the US and Spain: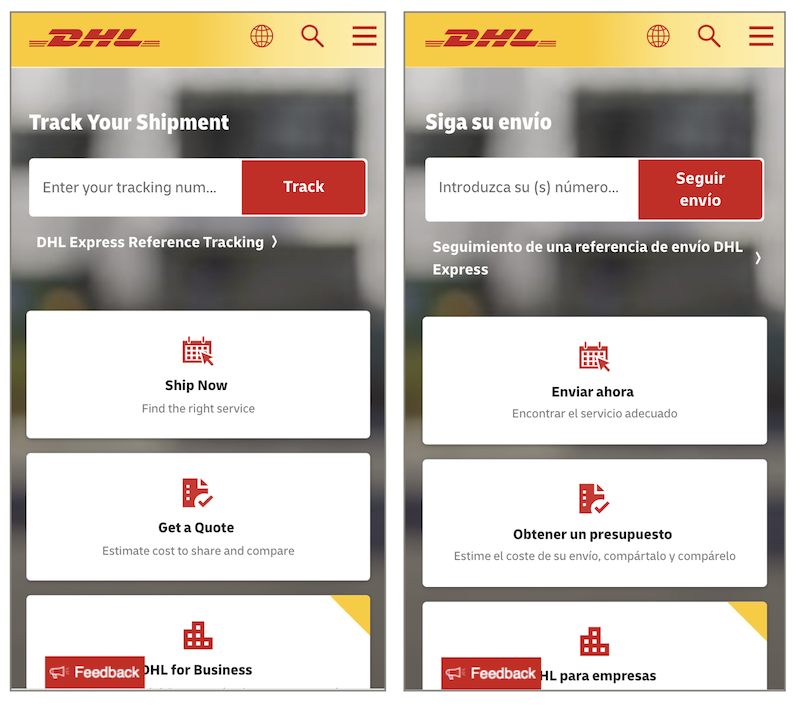 DHL also uses geolocation. Shown below is what a German web user sees when visiting the .com site. DHL redirects the visitor to the Germany home page and deploys a message above the header alerting visitors to this redirection and giving them the ability to opt out.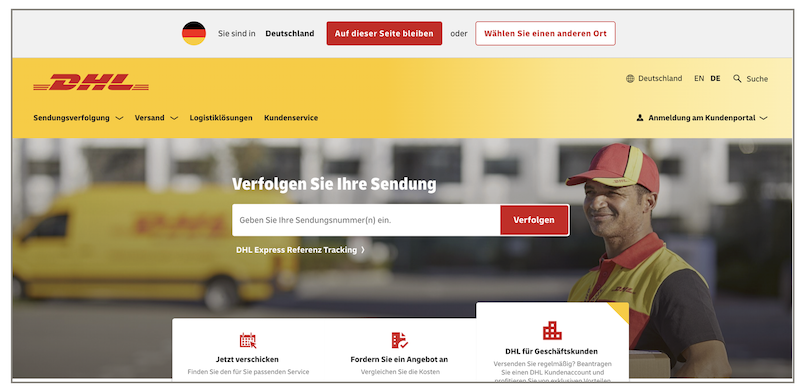 Overall, DHL has demonstrated that slow but steady improvements, over time, can make a huge difference; in this case, placing DHL in the lead position.
Additional highlights from the Report Card:
FedEx now supports 39 languages, bringing it closer to DHL.
UPS most recently added Slovenian.
Cisco appears to be testing an updated global design on its global (.com) site.
Unfortunately over the past two years IBM has nearly halved the number of languages it supports,
We devote 35 pages to professional services website profiles. If you have any questions about the report, please feel free to contact me. Also included with the Report Card is the 2022 Web Globalization Best Practices & Emerging Trends report.