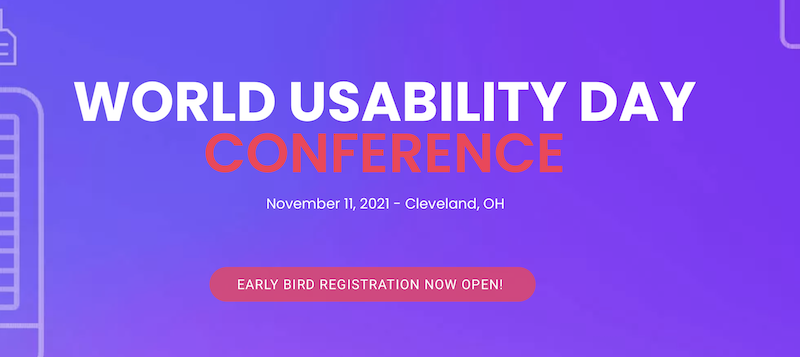 Did you know that World Usability Day is November 11th?
There is an impressive virtual event planned for this day and hosted by the Cleveland User Experience Professionals Association.
Here is a list of speakers including yours truly:
Colin C. Thompson – User Mindset: Our Influence
Debbie Levitt – Transforming Business Towards Customer-Centricity
Chris Varosy – Visualizations for Action
Jeff Sauro, PhD – Quantitative Analysis for UX Professionals
John Yunker – Lead the World to Your Website
Indi Young – Removing the Bias from Your Products
Click here to register.
PS: What other big event is celebrated (online) on November 11th? Search this blog and you'll see…