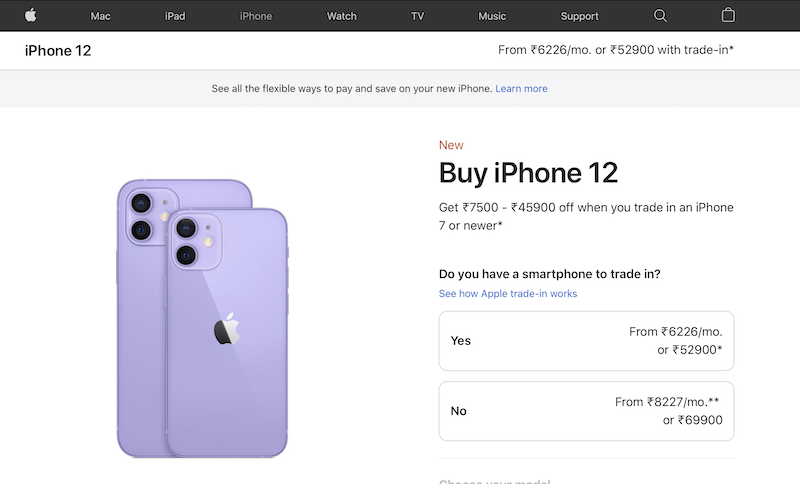 I always perk up when I see data that supports web localization.
According to this article, Apple launching a dedicated ecommerce website for India last year led to a significant increase in sales.
Launched in September 2020, Apple's Indian online store offers a full range of Apple products and accessories with shopping assistance from Apple Specialists, EDU pricing for students, free no-contact delivery, financing options, a trade-in program for iPhone sales, and more. Driven largely by traffic to the store that led to subsequent purchases, Apple became the fifth largest computer brand in India in Q1, with shipments of desktops, notebooks, tablets, and workstations combined reaching 208,000 units.
Now, I will point out that the 'local' website applies largely to currency and fulfillment. The only supported language (so far) is English. I suspect that this will change, hopefully sooner than later.
PS: Apple was ranked #16 in the 2021 Web Globalization Report Card.