For the 2020 Web Globalization Report Card, I benchmarked the following 7 professional services websites:
Accenture
Capgemini
Deloitte
Ernst & Young
Goldman Sachs
KPMG
PwC
Deloitte emerged number one overall, followed closely by KPMG.
Professional services websites reflect highly decentralized corporate structures, with support for locally generated content and social feeds. As such, it can be challenging to corral all these disparate offices and regions onto a shared template. And yet Deloitte and KPMG continue to manage these very complex content silos in such a way that users see a consistent whole rather than decentralized chaos.
A few developments worth highlighting…
While Deloitte held steady at 38 languages, it did update its website over the past year to be more mobile friendly, with a streamlined header and larger globe icon:

Deloitte was the first professional services company to use the generic globe icon, and will not be the last. Sadly, the global gateway menu itself is still in need of improvement. Seen below, users are presented with a lengthy, English-centric menu that is not only cumbersome to navigate but unnecessarily complex.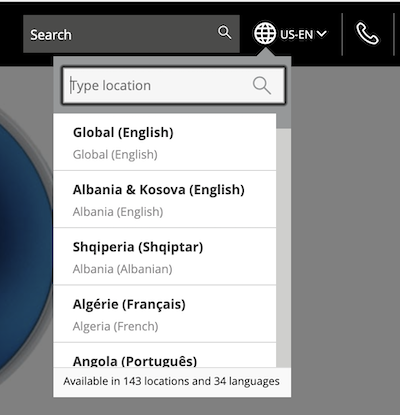 Where Deloitte excels is in its investment in and promotion of locally relevant content. Shown below are excerpts from Spain and Australia highlighting relevant and trending articles and events: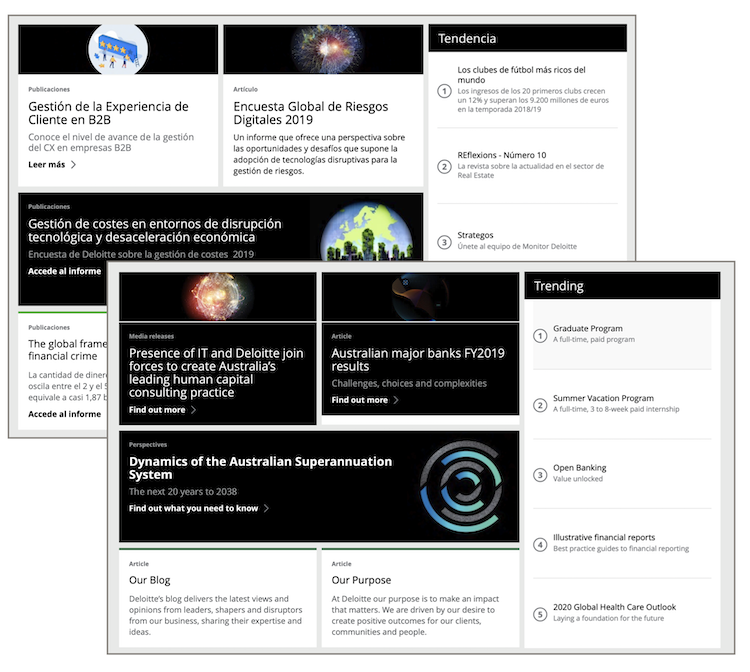 KPMG
Over the past year, KPMG went global with its "dot brand" domain .KMPG. Which means the home page is now hosted at https://home.kpmg.
And while typing kpmg.com will redirect you to the global home page, it's clear that KPMG is now the new top-level global domain.
KPMG also took a step forward by adding a globe icon to its header. Shown below are the before and after home pages: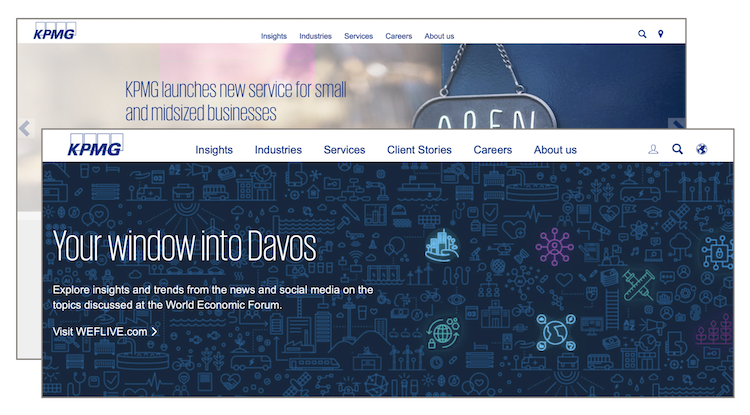 It will be interesting to see how KPMG progresses this year.
Additional highlights from the report:
The professional services sector has long been a laggard in global reach.

As a group, they average 22 languages, well below average.

Capgemini dropped a number of languages in 2017 but last year added a language, which could be a sign of global expansion again.
Accenture's web design is just more than a year old and due (we hope) for a global upgrade. 
Ernst & Young dropped four languages over the past year, a move I suspect is due to a redesign.

We devote 16 pages to professional services website profiles. If you have any questions about the report, please feel free to contact me.
To learn more check out the 2020 Web Globalization Report Card and 2020 Web Globalization Best Practices & Emerging Trends.