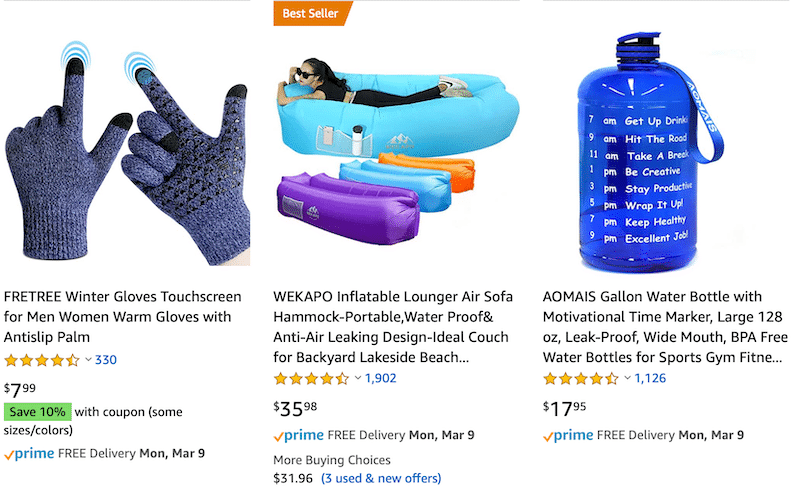 Very interesting article by John Herrman in the New York Times about the rise of Chinese sellers on Amazon and their very interesting choices of brand names. From the article…
Almost half of top Amazon sellers — those selling more than $1 million in the U.S. — are in China; about a third of Amazon's Chinese sellers overall are estimated to be in Shenzhen. (This according to Marketplace Pulse, which tracks e-commerce marketplaces.)

Amazon shuttered its Chinese store, Amazon.cn, in 2019, after it failed to crack a market dominated by domestic giants like JD and Alibaba.

But it has been much more successful in recruiting Chinese entrepreneurs to sell abroad, opening "cross-border e-commerce parks," where sellers can get assistance with logistics, branding, and navigating Amazon's platform. For the last five years, the company has also hosted summits for Chinese cross-border sellers. Last year's conference, held in Shanghai, was attended by more than 10,000 sellers, many of whom see, in Amazon, an alternative to increasingly saturated domestic platforms like Taobao.
There are so many fascinating elements to this story, but two things jump out at me. First, these brand names all use Latin characters, which isn't surprising given that these are Chinese companies localizing for US customers. What is surprising is how successful they have been with American consumers by leveraging the "halo" brand of Amazon. Amazon provides a level of security for shoppers (and Prime provides the fuel) that allows these many upstart brands to flourish.
Second, there are now so many more Chinese companies now investing in branding, rather than producing goods solely for an established Western brand. True, many Chinese companies happily do both, but they are more keenly aware that their futures depends on becoming independent brands.
Amazon provides a global platform but I believe that ultimately taking a brand global means existing apart from just one platform. Or does it? For the sellers profiled here, perhaps not. Or, perhaps Amazon provides these brands with the momentum to ultimately expand beyond Amazon.
But one thing I want to stress. I included a number of Chinese-based multinationals in the 2020 Web Globalization Report Card and none of them broke into the top 50. This includes companies like Huawei and Mi and Ctrip. I believe this will change in the years ahead and Chinese firms are making good progress. But, in the end, web globalization is very difficult, regardless of wherever you call home.