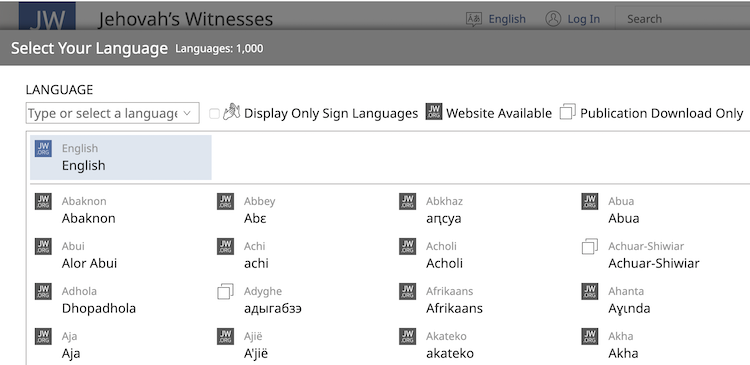 The Jehovah's Witnesses announced today that its website reached 1,000 languages, an impressive achievement. The release notes:
On November 4, 2019, jw.org, the official website of Jehovah's Witnesses, reached an unprecedented translation milestone—it now includes articles, videos, and audio content available in 1,000 languages, including 100 sign languages.
I provided a quote on this accomplishment, and it is quite an accomplishment.
Consider where they were in April of this year: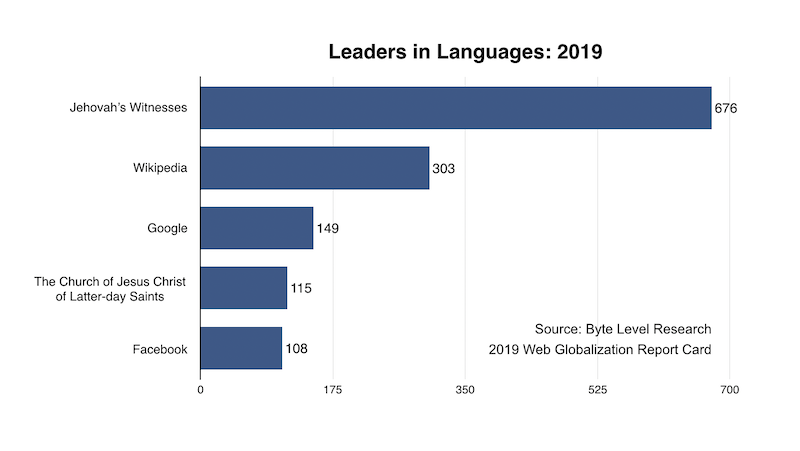 That's correct. They added more than 300 languages in six months. Crowdsourcing was crucial to effort and exhibits just what is possible when you rely on your global community to help you improve your global reach.
Languages are the foundation of everything. On the Internet and in life. As I noted in the announcement: The internet connects computers, but languages connect people.
Does this mean that corporate American will one day reach this mark? I'd like to think so. Technology will certainly help. One thing I know for sure: When it comes to going global, most organizations have only just begun.
To learn more about the importance of multilingual websites, check out the Web Globalization Report Card.