Did you know that (US) English accounts for fewer than half of all WordPress interfaces currently in use?
As you can see below, courtesy of WordPress, English still technically accounts for more than half when you include Australia, Canada, etc, but languages such as Chinese, Finnish, Danish, Dutch, and Catalan take up sizable slices of the pie.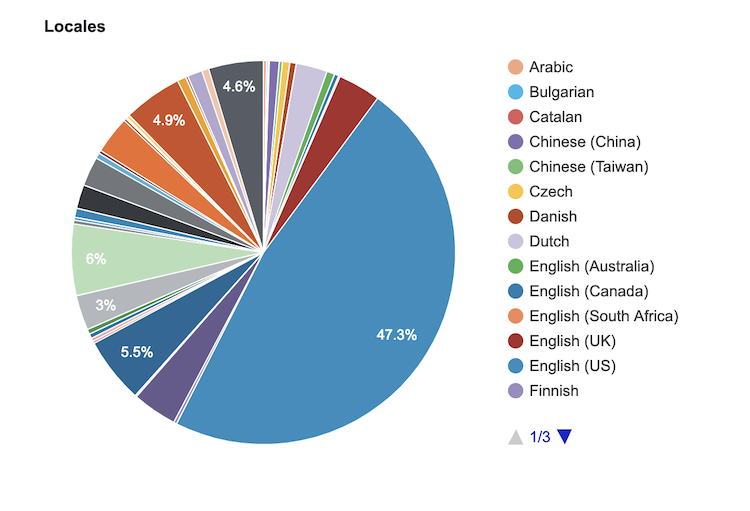 WordPress is an amazingly multilingual software application and web service. Thanks in large part to volunteers, the WP Polyglots, the software UI has been localized into more than 180 languages.
And they periodically get together for WordPress Days. The last was held in 2017 and the next is scheduled for May 11th. Click here to join in the multilingual madness!
PS: I've been using WordPress since 2002 to host Global by Design. It has come a very long way since then!