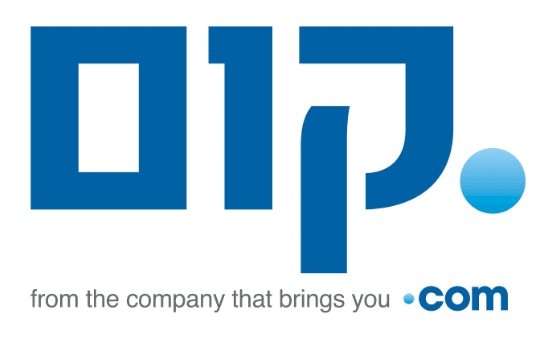 Verisign has owned rights to the .com domain for many years, and profited enormously. So it's no surprise that the company has been eager to see continued profits from language/script-specific equivalents of .com.
So it has recently pushed ahead with the Hebrew .com, which reads קום.
Verisign notes in CircleID:
Notably, a Verisign survey conducted in Israel in September 2017, comprised of 150 decision makers in small and medium-sized businesses with up to 30 employees, found that 69 percent of respondents would register a domain name that's fully in Hebrew if they could.
But Domain Name Wire is not so bullish about this domain:
That hasn't panned out so far. Verisign has launched three of these domains. .コム in Japanese and .닷컴 in Korean have fewer than 7,000 registrations each. The Korean .net transliteration, .닷넷, has even fewer registrations.
The key words here are "so far." We're still in the early days of non-Latin domains. I remain bullish on them. One of the main obstacles, I believe, have been the success of mobile apps that have usurped domains entirely. But walled gardens such as Facebook may not be losing their appeal in the years ahead, which would put the spotlight back on localized domains.
For more about IDNs, check out the latest edition of our map.