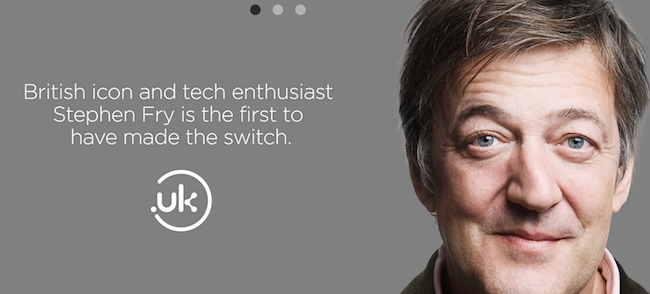 One of the more common questions I hear when talking about country codes is why the inconsistency across countries. For instance, why do you have to register .co.uk in the UK while you can get a simple .fr in France or .de in Germany?
My answer is that country codes are managed by their respective countries and, as such, not all countries approached ccTLDs in the same fashion when they first launched them. The UK is not alone in this regard; in Brazil, you would need to register .com.br.
More than a year ago, Nominet, the UK registry, floated the idea of dropping the .co by making .uk a more secure domain (DNNSEC by default), and charging quite a bit more as well.
This apparently didn't fly so now Nominet is marketing the domain to everyone, and launched a promotional website featuring Stephen Fry.
This is a positive development by far. I'm a fan of domain harmonization and I do expect countries such as Brazil to follow along.
But this also leaves a nagging question — how does Nominet market .co.uk when it also offers .uk?
Here is how:

I'm not entirely sure Nominet has figured it out yet…
PS: Nominet announces 50,000 .uk registrations in the first 24 hours.