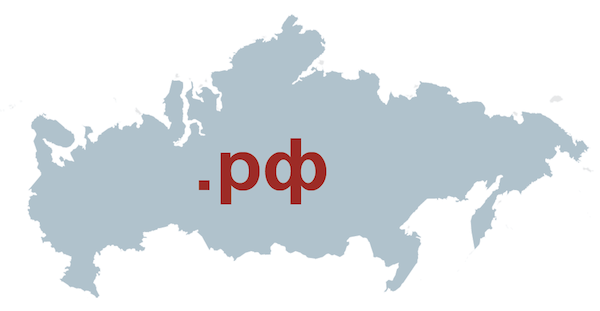 A little more than a year ago, Russia opened up registration for its top-level IDN: рф.
Since then, more than 900,000 domains have been registered, making this the most successful IDN by far.
I've always been quick to stress that the bulk of these registrations are coming from squatters: folks hoping to make a quick buck reselling them. Yet according to Russia's registry, about one in five registered domains is now hosting a live website.
I'd still love to see a list of some of these live websites to make sure they truly are legitimate websites — and not just placeholders.
Even so, let's assume that 100,000 web sites are indeed live and indeed legitimate, that's an impressive number.
Take McDonald's.
McDonald's supports a localized website at макдональдс.рф,
However, for the most part, the companies that are using Russia's IDN are Russian nationals and government agencies.
Here are a few live sites:
I suspect I'll read an article in the NY Times a year from now about how there's a huge domain rush on for Russia's IDNs — and how Western companies are late to the party.
Because they are.
And in case you're wondering if you can register a Russian IDN — you absolutely can. The restriction on foreigners was just lifted.