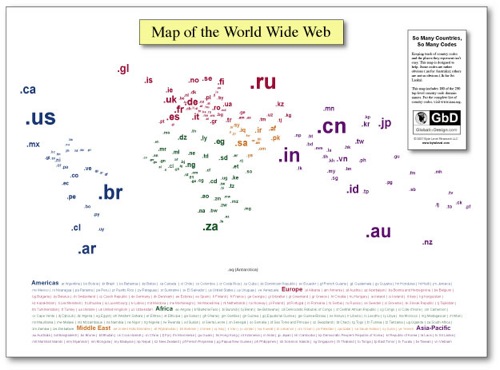 I've got about a hundred copies of this map remaining and I'm offering them for $3 each for orders of 25 or $2 each for orders of 50 (plus postage).
The map normally sells for $12 each, so this is a nice discount — and a great way to get your whole office a copy of this useful map.
Here are more details of the map:
http://bytelevel.com/map/map_of_WWW.html
Please note that this is a smaller version of the poster now being sold. It is designed to fit on a cubicle wall and displays 180 ccTLDs.
If you're interested in purchasing, please contact me.