UPS recently hired a Chinese market research firm to survey 1,200 "Chuppies" Chinese, urban, middle-class consumers. What they found is good news for American companies looking to expand into this market.
Particularly good news is that this group of Chinese are embracing online shopping and credit cards. According to the study, more than half (52%) use credit or debit cards for shopping, and 40% have shopped online.
This is a long report — you can download a copy for free here. Here's the press release excerpt that jumped out at me…
"Online shopping in China is still very new and there are many kinks still to be worked out, including simplifying payment and delivery," said Erin Ennis, Vice President, U.S.-China Business Council. "American companies need to consider offering Web sites in the local language to increase their online sales."
I would say that companies need to do more than consider translating their Web sites to sell goods in China. Translation is the price of admission these days.
The survey even touched on color preferences for packaging. If you're a male Chinese consumer, the study says, odds are that you prefer a blue package.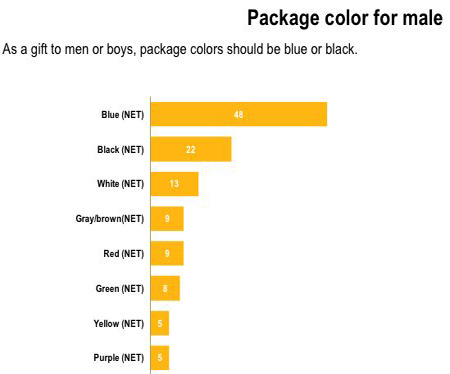 If you're female, you prefer a red package, which is not a big surprise — red is a color of celebration; wedding dresses are in red.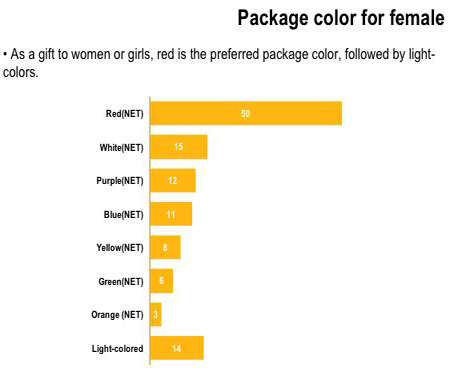 But what I found surprising was how highly white ranked overall. White is typically associated with death in Asia and I had talked to a client a few years ago who found that white packaging was turn-off to its focus groups. But perhaps this is changing. I suspect that Chinese consumers are becoming internationalized by the Internet.