The folks at six apart have made a subtle but important change to the global gateway of their TypePad Web site. TypePad is a hosted Weblog service now offered in nine localized versions.
Here is the before and after of the TypePad global gateway…
Before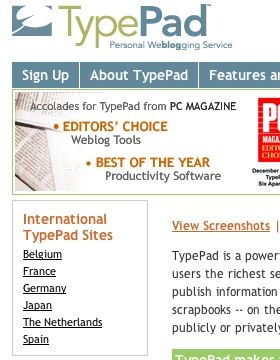 After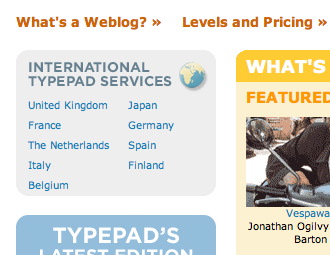 I'm glad to see TypePad now using a globe icon. It may seem like a silly little detail, but this icon goes a long way in assisting users who do not speak English. More and more global Web sites are embracing the globe icon (or, to a lesser extent, a map icon) and this is a very good thing. Successful Web globalization requires successful global navigation, something often overlooked.
I would, however, make one change to the TypePad site. I would locate this gateway in the upper right corner of the Web page. This is the ideal location for the global gateway.