Could Hooters become the next Hard Rock Cafe? Judging by the pace at which it is spreading around the world, anything is possible. Believe it or not, there are now Hooters in 15 countries, including Argentina, Austria, Brazil, Canada, the Caribbean, England, Guatemala, Mexico, Switzerland, and Venezuela.
Hooters India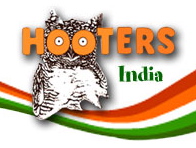 Hooters Taipei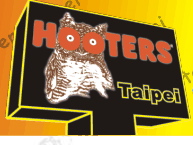 And now you can add China to that list.
Hooters China opened on October 24, 2004. This is the first of seven potential Hooters locations in China. But here's where you've got to hand it to the management of Hooters for localizing the restaurant to fit the market. In China, Hooters is not about busty women, it's about good service.
According to The Christian Science Monitor, "Hooters Shanghai succeeds in a completely different way: by emphasizing welcoming friendliness, not sex appeal. In a country where overworked and underpaid wait staff are not known for their sweetness, Hooters offers something new: courteous, attentive service with a smile. And local patrons love it."
According to John Weber, Executive Vice President of Operations for Hooters of America, the company has only just begun to go global. "We are working with franchise groups worldwide and plan on bringing the Hooters concept into 10 new countries by the end of 2005. You should expect to see a Hooters restaurant in Croatia, Germany, India and Greece in the near future" stated Weber," said Weber.