Nielsen/Netratings released its latest count of Internet users by country. Keep in mind that some of the most booming markets are left off this chart, such as China, India and Russia: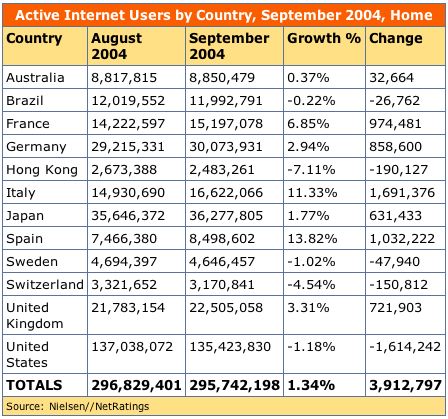 Also, I was surprised to see the US show a decrease. But I'd like to know their methodology, as I'm not sure I buy it.
Finally, something to keep in mind moving forward is the penetration of cellular handsets. I believe the US is approaching 200 million users and an increasing number of these will have Internet access.