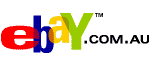 ZDNet News UK reports that eBay Australia will no longer allow sellers to set a reserve price. According to the article, "eBay maintains that reserves actually put off buyers, citing an August 2003 study which found auctions without a reserve had a 34 per cent higher sell-through rate."
Could Australia foreshadow the end of reserves in other eBay markets, specifically the US? I suspect so. But I find this development particularly interesting because it highlights the value of local testing, as well as the brutal transparency of the Internet.
eBay could have removed reserves globally in one fell swoop; instead, it begins with a much smaller market, one rather similar to the US, and it will soon discover if consumers embrace it or not. The more localized Web sites a company supports, the more opportunities that company has to test products, pricing and promotions locally. Global product launches or modifications aren't always the best idea.
Finally, the transparency of the Internet provides a warning for all eBay sellers in other markets to lock in your reserves now before it's too late.