The upstart voice over IP (VoIP) telecoms operator Vonage just launched a Spanish-language Web site: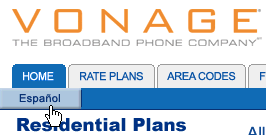 Here's a press release excerpt: "Vonage is pleased to present a Spanish translation website as well as a team of Spanish speaking representatives to better service current and potential customers in their native language," said Jeffrey A. Citron, chairman and CEO, Vonage. "Vonage offers Hispanic-Americans competitive rates to Spanish speaking nations, enabling our customers to make more calls and chat longer with friends and families outside the U.S."
VoIP offers tremendous cost savings over traditional international long distance phone calling. Therefore, it is not surprising to see Vonage targeting an audience that is comprised of a very large percentage of first-generation immigrants — people who generally need to make long-distance calls on a regular basis.
I especially like the fact that the company has recruited a Spanish-speaking customer service staff. Unfortunately, I suspect these folks are going to be busier than they need to be; if you click on a number of links on the Spanish-language home page, you will be brought to English-language Web pages. For example, if you click on this promotional button below: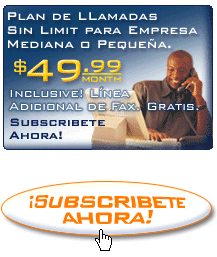 You'll be brought to this registration page: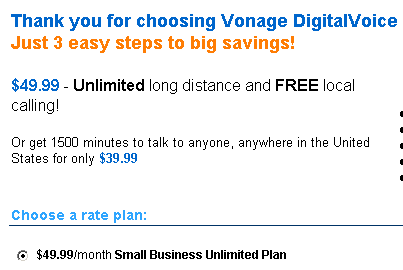 This rather defeats the purpose of having a Spanish-language promotion, don't you think? I hate to beat up on Vonage, as nearly every company that launches a Web page in a new language makes similar mistakes. Still, this is a mistake, one bound to disappoint potential customers.
One final question: What does the Spanish site use the URL extension "lx"?

While I think a brief extension is always better (and easier on the fingers) than a longer extension such as "spanish", why didn't Vonage just use the internationally accepted language abbreviation "es"?